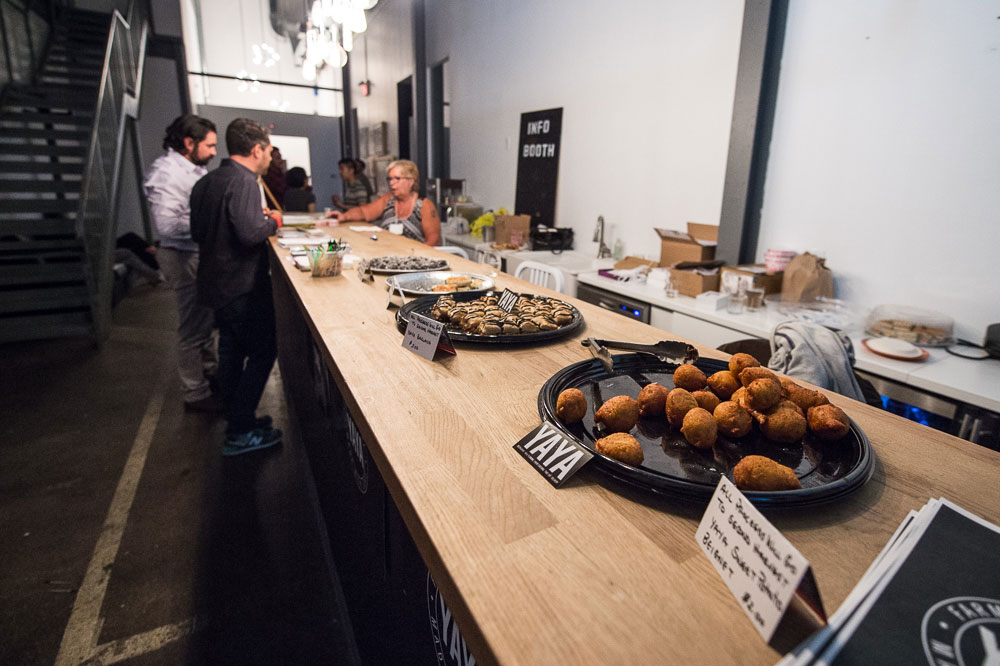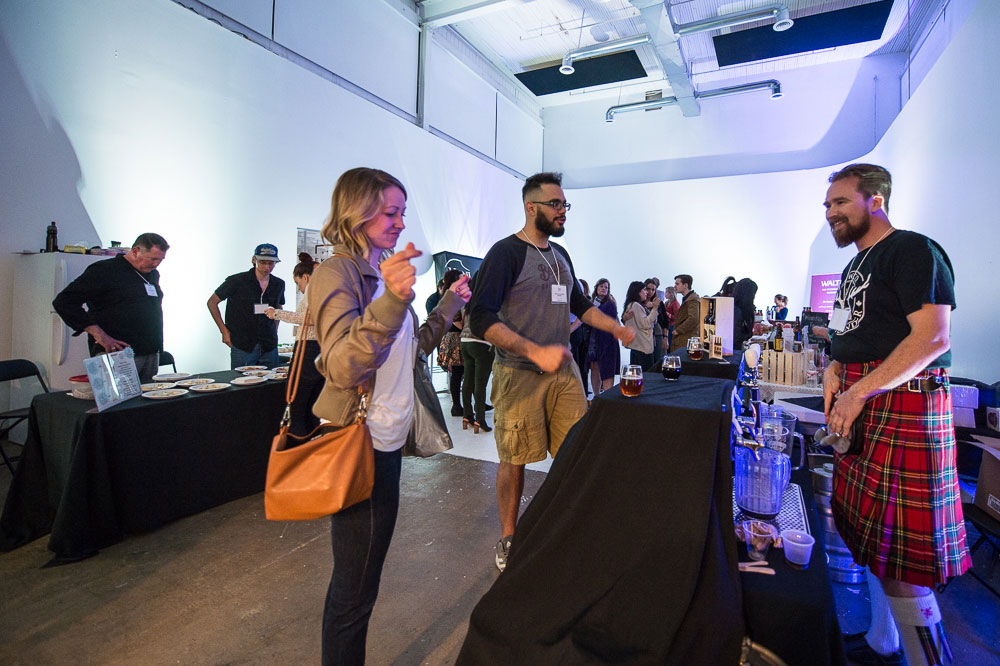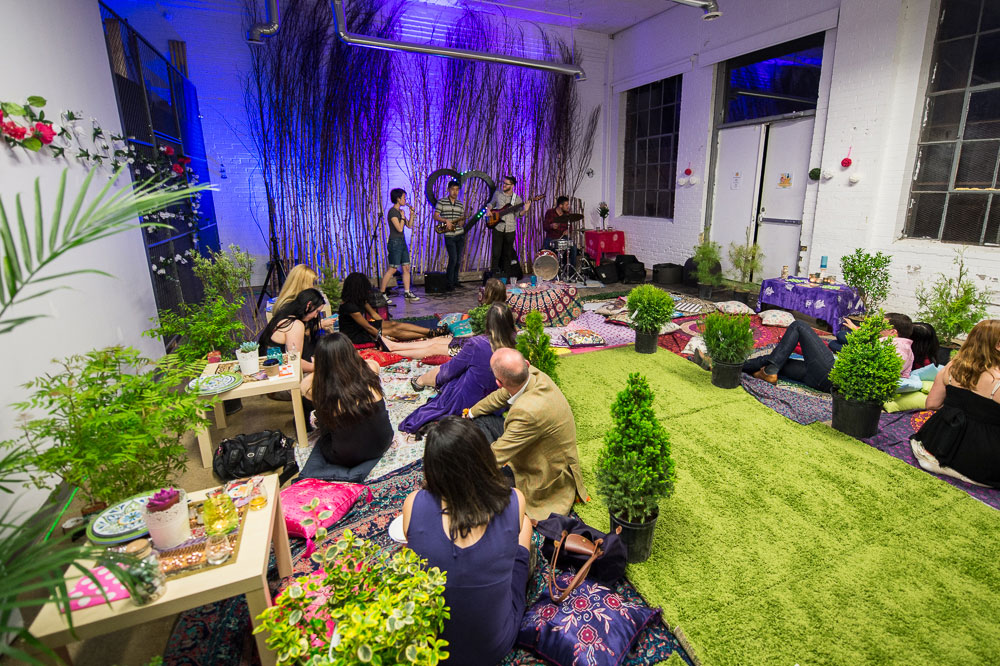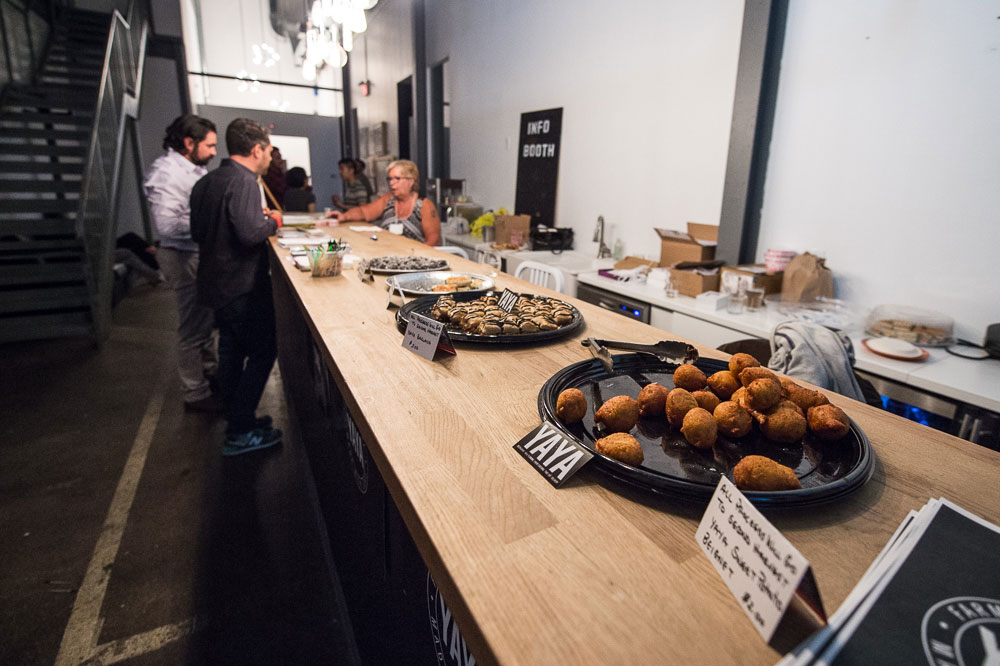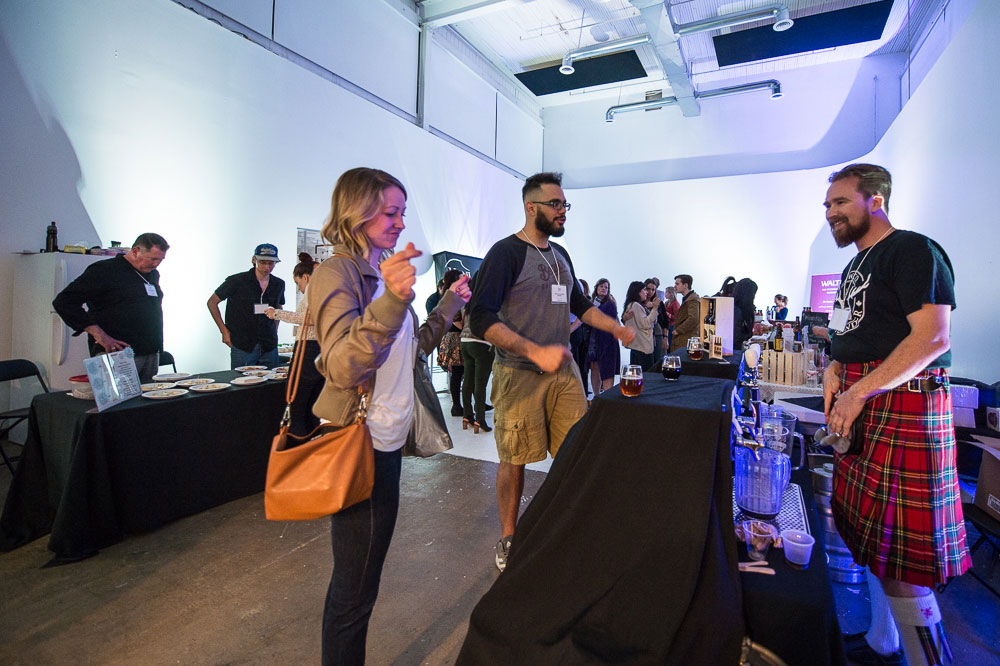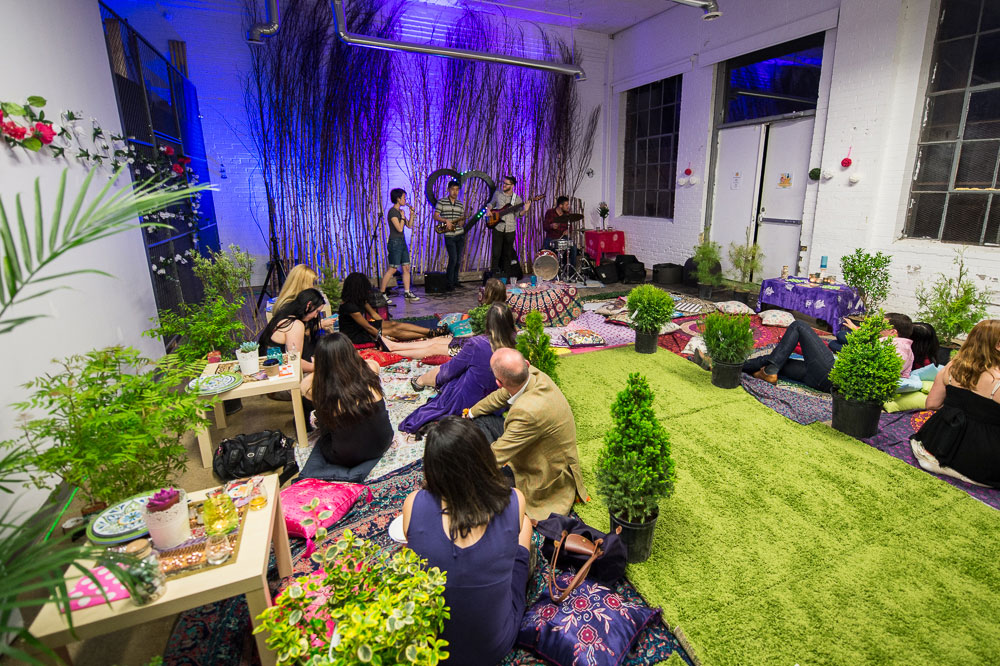 Photos: Matt Forsythe Photography
Toronto's east end has been stepping up its food and drink game for some time, and the mark of that evolution was showcased over the weekend at Silver Spoons, an event that brought together food, drink, music and art.
On May 13 and 14, Silver Spoons hosted a culinary tour de force in Leslieville, celebrating top chefs, sommeliers and craft brewers. The inaugural event, which was helmed by Christiane Tetreault of The VandenBerg House, featured over 60 food and drink vendors over two days plus interactive digital floor games, live music and a silent auction benefiting Second Harvest.
"We want to support local economic development and give the community an opportunity to attend a do-good and feel-good event in their backyards," Tetreault says of the inspiration behind Silver Spoons.
Hosted at District 28, a massive event space on Logan St., Toronto foodies and locals just taking in the ambiance (and a glass or two of vino) could amble through the various rooms while chatting, nibbling and sipping on various delicacies.
From the market area to the bistro and the laidback picnic room, which featured plush faux-grass on which to sit and catch live performances, the event offered multiple themes and a friendly vibe.
If you didn't make it out, let's hope this event grows to become and annual mainstay.